After 8 years of maintaining this website as a resource for fans of The Killers, I have found it more and more difficult to obtain the setlist info that I provide. The amount of time needed to locate the details of their tour stops has become too great and as a result, I can't devote enough time to search out the information every day.
I have enjoyed the responses that were made to this site and I know that there are several other websites out there that provide setlist news so you can still find out details -- just on another site.
THANK YOU
This site has over 800 live shows by The Killers listed
and setlists from 62% of those shows.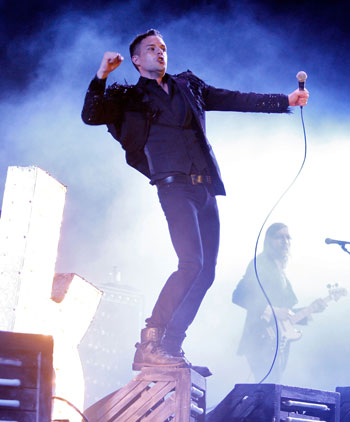 Somebody told me...
that people might like to see the bands concert history so I created this website as a resource for anyone who wants to know where
THE KILLERS
played in concert.

This site has a great deal of information about the tour history of THE KILLERS. Please use any of the links listed above to get details about when and where the band played live shows and what other acts were on the bill. There are also lists of many of setlists that will help you recall what songs were played at the gig.


If you can add any additional setlist or concert information, please contact me so that I can add it to this site. I would like to make this site as complete as possible, and of course you will be credited for any new or corrected info that you add.